FUEL OIL TECHNICIAN
We are currently looking to hire a Fuel Oil Technician to join our International Service Team. This exciting position requires 120+ days/ year of travel and will take you literally all over the world.
The primary responsibilities and requirements of the position include:
* Strong background and familiarity with underground and aboveground fuel oil storage tanks, submersible pumps, back-up power generation, leak and level monitoring systems, overfill prevention, pump controls.
* Perform new system start-up and commissioning services
* Provide end-user training
* Perform maintenance on existing systems as per manufacturers recommendations and company standards
* Perform equipment repair and replacement
* Understanding of fuel oil distribution systems for back up power generation
* Controls and wiring troubleshooting
* Troubleshoot existing fuel systems and equipment
* Testing of pumps including verifying flow and motor performance
* International Travel to numerous countries monthly.
* Engaging and training customers and end users
* Self motivated and dependable team-player
* Ability to positivley present themselves and the company
* We offer excellent pay based on experience and skills, and travel days, excellent benefits including medical and dental plans, paid holidays and vacations and 401k.
* Candidates must be able to obtain a US Passport, possess a valid driver's license, and a clean driving record.
For more information, please contact Jeremy Simmons jsimmons@fluidsllc.com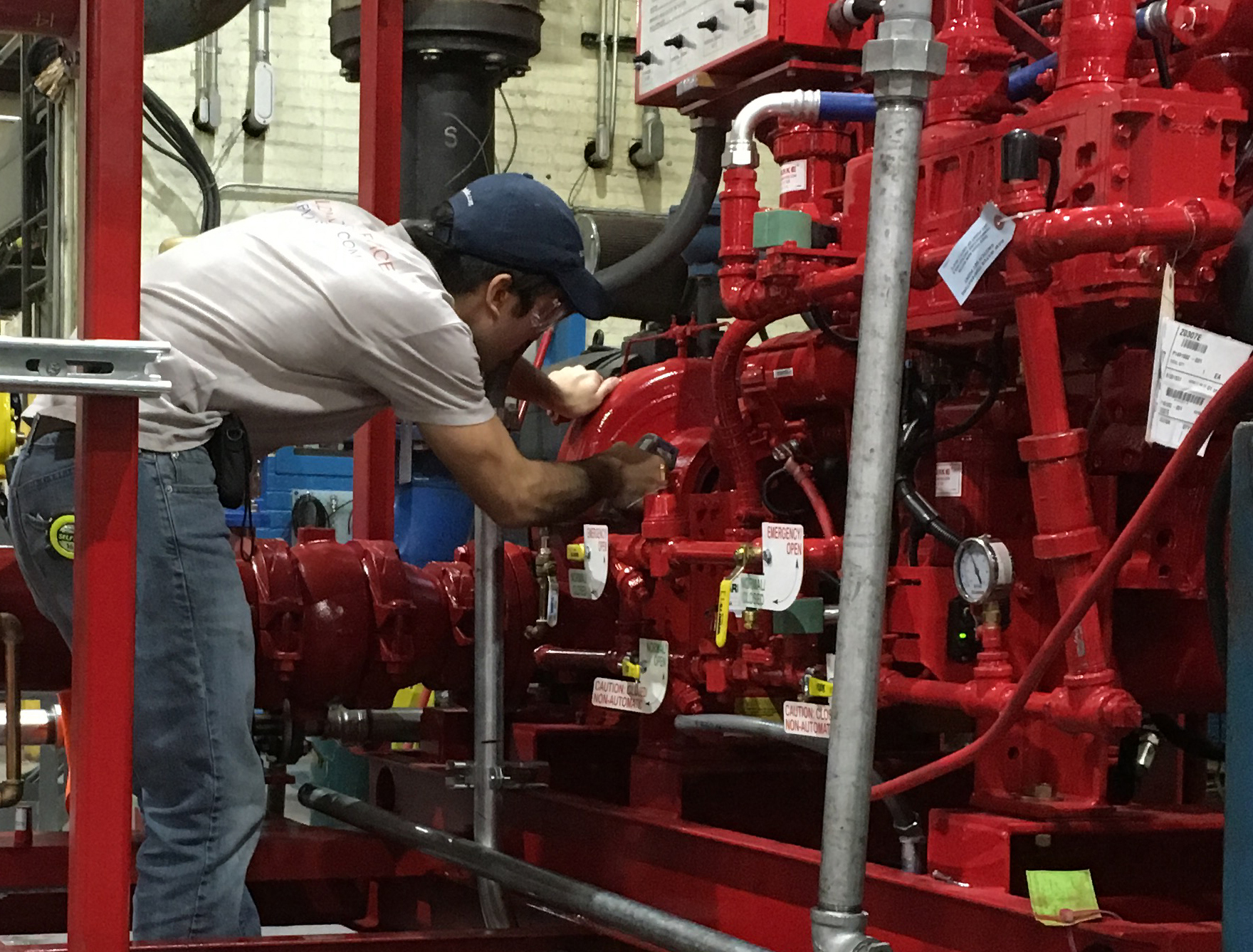 FIRE PUMP TECHNICIAN
We are currently looking for an experienced fire pump technician to cover the Southeast including Alabama, Mississippi, Louisianna and the panhandle of Florida.
PO Box 59428 Birmingham, AL 35259 USA (Mailing Address)
101 Lyon Lane, Birmingham, AL 35211 USA (Physical Address)
VIA Flat İş Merkezi, Beştepe Mah. Nergiz Sok. 7/2, kat:3 İç Kapı No:87PK: 06560 Söğütözü, Yenimahalle / ANKARA