We design, manufacture and supply fluid management products as well as complete packaged systems to a broad range of customers worldwide.
Fire Pumps
Diesel Drivers
Electric Motors
Fire Pump Controllers
Control Valves
Packaged Pump Skids and Houses
Aboveground Storage Tanks
Underground Fiberglass Storage and Wet-Well
Brass Cabinets and Accessories

Tank Monitoring and Fill Control

Treatment and Recirculation  System
Whether a new installation, retrofit, or replacement; we work with our clients and their engineers to determine the best design for their application. On our international projects we go above and beyond taking into account foreign conditions such as available labor force, labor rates, availability of support, and environment to determine the best equipment and materials for the most cost effective solution.
AC Fire Brochure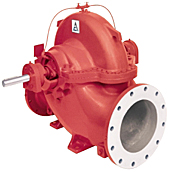 8100 Parts List
Centrifugal Pumps
Packaged Pumping Systems
Hydronic Systems
Waste Water Pumps
Water Treatment Systems
Reverse Osmosis
Ultrafiltration
ASSE Backflow Prevention Certification
Well Water Systems
UL Listed Controllers
Control Valves
Cistern and Wet Well Accessories
Level and Leak Monitoring and Control
Custom System Design
Underground and At Grade Tanks
Mechanical and Electrical Control Systems
Instrument Calibration
CUSTOM INTEGRATED SYSTEMS: Combining our extensive product lines with our in-house engineering, Fluid Solutions can both design and supply completely integrated systems. With innumerable configurations available to us – we have your solution.
SKID AND HOUSE PACKAGES: In addition to providing loose pumps and equipment, Fluid Solutions specializes in custom and catalog prefabricated systems. Skid mounted equipment provides our customers with savings in time, coordination, and start-up with a factory produced and tested quality product. Packaging provides a single point of contact and responsibility for a multitude of components. Our capabilities provide limitless possibilities from small simplex booster packages to water treatment skids to entire housed chilled water plants located on the convenience and ease of a loadable frame.
Bulk Storage and Day Tanks
Pumps and Accessories
Controls
Leak and Level Monitoring
Fuel Management Systems
Underground Pipe and Fittings
Dispensers
Fuel Polishers / Purification
Lubrication Equipment
Oil Water Separators
Offloading and Transfer Systems
Fluid Solutions supplies complete fuel oil and waste oil systems including all components, piping, tanks, controls. Our in-house staff will produce a complete bill of materials from the project documents. Materials will be consolidated at our facility, inspected, and tagged and repackaged into as few units as possible. After production controls can be inter-wired and witness tested at our production facility. Materials can be picked up or delivered anywhere in the world.